Since our trail maintainers don't visit the trail every day, we depend on you to notice and report trail conditions that need to be corrected. It could be a safety issue or just an inconvenience, but let us know about it. On the other hand, remember that the Finger Lakes Trail is a "primitive footpath" so that some conditions such as a steep rocky section, an occasional "step-over" log, or a section that is muddy in some seasons, are a natural part of the experience.
Please submit your trail condition reports by e-mail at [email protected]. If you do not have e-mail, call the FLT Service Center in Mount Morris at (585)658-9320. During times when the office is not open, please leave a voice message with a daytime phone number where we can reach you for more information.
Describe the problem clearly, being as specific as possible as to the location and nature of the problem. Include as much of the following as possible:
Town, County, public land name (State Forest, etc.)
FLTC map number(s) – You can find map numbers on the Interactive Map; zoom into the problem area and click on the nearest  icon.
Access points, distance from road crossings, trail mileage, or GPS coordinates
Direction of travel if important in observing the problem (such as blazing).
Give your best estimate of what is needed to correct the problem; we hate to send a crew with chainsaws only to find a small tree that could have been handled by one person with a handsaw.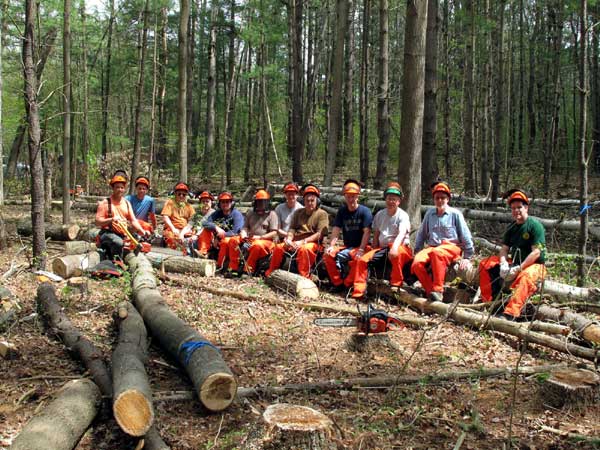 FLTC volunteers attend 2-day training course in safe and efficient use of chainsaws for clearing blowdown
on the Finger Lakes Trail – Photo R. Hopkins