2020 County Hike Series – Cortland County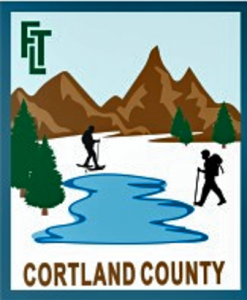 What better way to see the trail than with a group of like-minded individuals all hiking together and not having to worry about transportation or knowing the trail in advance. The FLT Cross County Hike Series does the work for you and you just have to show up and enjoy the hike, oh yeah, and register in advance.
2020 is Cortland County. The hikes will take place over six Saturdays beginning in April.  All the hikes are on the third Saturday of the month, except September. The September hike is on the second Saturday of the month, which also corresponds with the 2020 FLT Fall weekend event being held at Greek Peak.
The hike series is for everyone. Young and old, fast hikers, slow hikers and even what are called "half-hikers." Some hikers use the series as a way to complete their end-to-end hike. Others just want to get out and enjoy the beauty and fun of hiking. Everyone is invited to come join the fun.
Hikers are split into groups based on how fast or slow they hike. Each group is led by an experienced hike leader. Buses are provided to pick up the hikers at the end point of the hike and drive them to the start of the hike. Near the middle of the hike, a SAG wagon is set up, so hikers can refresh themselves with drinks and snacks. Or choose to stop for the day, completing the "half hike" and making arrangements with other half-hikers to complete the other half.
The longest hike in the series is approximately 11.7 miles and the shortest approximately 9.3 miles. The 2020 hike dates are:
April 18th postponed
May 16th
June 20th
July 18th
August 15th and
September 12th (note: second Saturday for September).
The deadline to register is April 10th. Registration is available now and can be completed online or by US mail with a paper registration form.  For any questions contact the FLT office at 585-658-9320 or the 2020 Cortland County Hike Series Coordinator Sigi at [email protected].
Peg Fuller
FLT Program Chairperson