Important Information
Build and Maintain The Trail
FLT60
The Finger Lakes Trail Conference's annual challenge is back – with a twist! In celebration of our 60th Anniversary Year, we're upping the ante and challenging you to complete SIXTY miles on the Finger Lakes Trail this year for the FLT60! Registration is OPEN!
Membership
Are you a member of the FLT?  Members receive discounts on items purchased in the store and a subscription the Finger Lakes Trail News magazine along with other benefits.
Not sure if your membership is current or not?  Log into your account and go to "My Membership" to see the current status of your membership.  You can even renew right from the status page.
Don't remember your password?  No problem, just click on the "Lost your password?" link on the login page and we'll send you an email to reset it.
Not a member yet?  You can add a membership and get the discounts; and you will be supporting the FLT.
Calendar & Events
Calendar
Special Events
Hiking Programs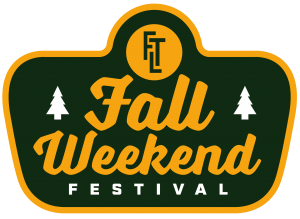 Final hike listing is available here: 2022 FLTC Fall Weekend Hikes FINAL.
The FLTC's first ever "Fall Campout" was held in Ithaca in 1962, and we are thrilled to be returning to the area for our 60th Anniversary Fall Weekend Festival September 16-18!
Our Fall Weekend Festival isn't just about hiking – though there is plenty of that! – it's about connecting with the FLT and our amazing trail community. We are particularly excited this year to be celebrating our 60thAnniversary with you at our first Fall Weekend Festival in three years! Mark your calendar now! If you can't join for the entire weekend, we hope you'll come for the hikes and any of the gatherings!
Registration will open in July and will be open through September 7.

FLT Connect is a FREE series of workshops and presentations designed to educate, inspire, and connect trail users. Unless otherwise noted, all FLT Connect events are conducted via ZOOM. All FLT Connect events are recorded and made available through the FLTC's YouTube Learning Library.
Visit the FLT Connect page for a fill list of upcoming events!